Great Websites Inspire Action
Design that will grow your business
We Build Exceptional Sites That Fulfil a Purpose
Websites are the key to the success of any business today. If you want to have a global reach, you need to have an attractive website with an easy UI that will convert visitors into your loyal fans and customers. In today's technologically advanced world, your prospective customers do not spend more than a few seconds on your website. They need information at their finger tips and this information should be engaging and to the point. The main goal of your website is to convert your visitors into paying customers, and we can help you achieve this goal. Our main goal is to engage your audience while creatively telling your story through an aesthetically pleasing and functional website with clear navigation.
At Innosouls, we specialize in the making of responsive and user friendly websites for individuals, businesses, companies and organizations that are looking to make a name for themselves on the world wide web. Our many years of experience in the web design and development industry makes us one of the leading web design firms in Toronto today.
We have undertaken a multitude of projects for many of our customers and we always ensure that everyone goes home happy.
We Build Exceptional Sites That Fulfil a Purpose
Our team of professional web design experts knows the importance of having an attractive and responsive website that can appeal to as many web users as possible. This is why our main goal is to design your website in the best way possible so that it looks good and feels good as well. We do not only focus on the website design aesthetics but also on design infrastructure which is the backbone of your website.
Times are changing and so is technology. At Innosouls, we are well aware that web design techniques and strategies are evolving on a day to day basis and we are keen on staying on top of our game. We are up to date on the latest web design and development trends and techniques. We never lag behind.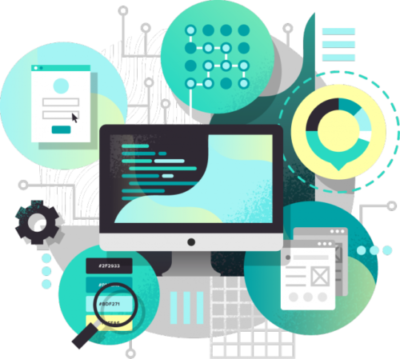 Search Engine Friendly Website Design
A website that is optimized for search engines, will help you position your website properly to be found at the most critical points in the buying process or when people need your website. How can search engine optimization help your web presence become more profitable? Our company puts in extra effort to ensure that our web design practices align with your search engine marketing campaigns, so they can help your web presence become more profitable.
As mentioned above, we do not just create a website for you just for the sake of it. This is not part of our work ethic. Our main order of business is to create original, unique and custom websites for our clients that are both responsive and appealing to the eye. Everything on your website is tailor made by our team of web design professionals just they way you would like it. We give you exactly what you ask for and nothing more!
Why us?
Our company's main goal is to have as many authority websites under our belt as possible. We pride ourselves in the success of the websites that we have developed and designed in the past. Being associated with good work is something that we really value and appreciate. Our highly talented team of strategists, designers and developers are here to work with you, to help you bring your brand to life and grow your business online.
Your website should be pleasing to your target audience and should attract the right crowd. It is always better to have more promising customers than just a few hundred clicks that don't add to the growth of your business. We aim at not getting just more traffic to your website but also help your business grow by influencing the right customers.
Get Started with Responsive Website Design Today
If you are looking for experienced and creative web design company and internet marketing professionals in Toronto, look no further! Hire Innosouls and see how we transform the way your business gets its branding on the internet. Feel free to give us a call at
(888) 844-8264
or just drop us an
Email
so we could chat!