Search Engine Optimization
Creating a strong online presence has become a necessity in order to succeed in todayís business landscape. This is why an increasing number of businesses turn to search engine optimization (SEO) to boost the organic ranking of their website and generate a lot of targeted traffic. Itís vital to understand that SEO isnít about exploiting loopholes in the search algorithm. Instead, itís about optimizing your website to increase visibility, authority and relevance. Do SEO the right way and youíll benefit from higher traffic and sales. Do it incorrectly and you risk hurting the reputation of your brand.
Innosouls is a Toronto-based SEO agency with a team of highly experienced and qualified professionals. We offer a complete range of SEO services to ensure that you build a strong foundation from which you can base all your online marketing campaigns.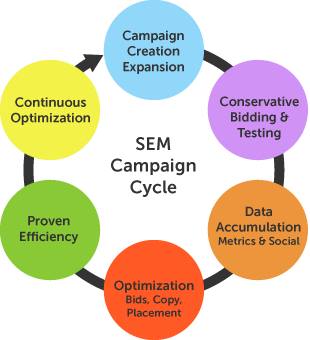 Mobile Optimization
It has also become a must to create a mobile-friendly website. There are now more mobile internet users compared to desktop users, and the gap widens every single year. Itís necessary to use responsive web design to provide the best possible user experience for your mobile visitors.
Aligning your PPC and SEO strategies provides several benefits. The most obvious is enhanced visibility. By ranking for organic search terms with high commercial intent and appearing on paid search as well, youíll be able to maximize online exposure and attract more targeted customers.
We Do More
SEO is an important part of our services, but we offer the whole package including:
If you're looking for a leading SEO agency in Toronto, then be sure to check us out . We offer custom tailored SEO solutions based on the unique needs of our clients. Working with a company such as Innosouls can be all you need to increase search visibility, improve sales and dominate your competition. Make sure to contact us to learn more about our SEO services.